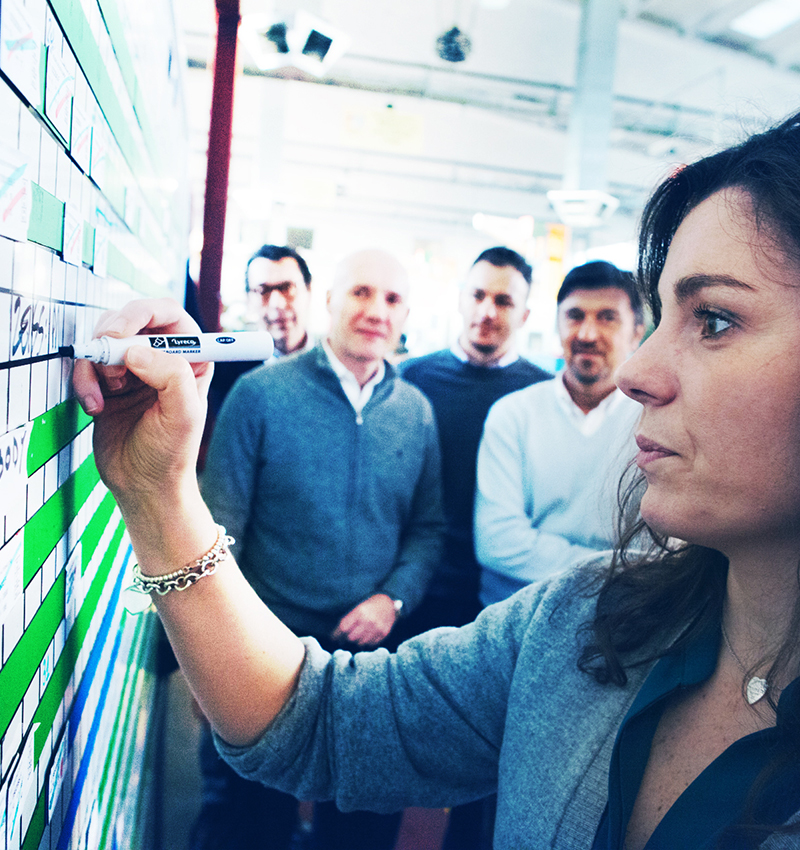 OUR MISSION
On time delivery, technology and process innovation, Safety, Quality and environment merged politics. Those are the Pillars on which Ellena is based. A company focused on high precision machining, engineering, co-design, assembly and test of groups (hydraulic and pneumatic). Strategically operating in different industries to increase skills.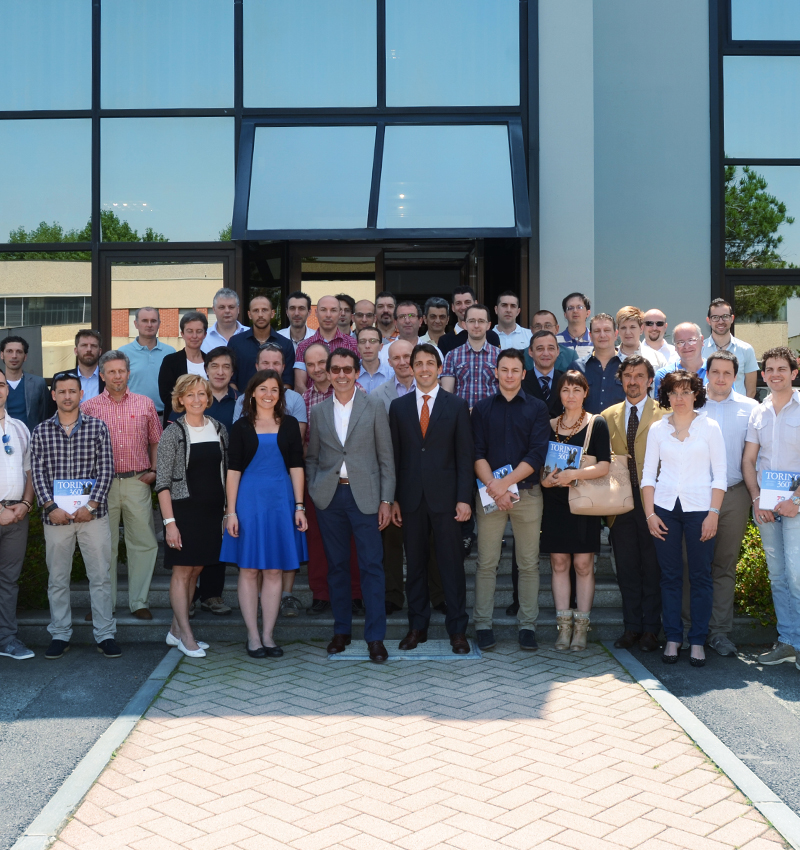 Our People our strength
Continuously evolves. Skilled technician and managers work to fine tune the processes focusing on the team work. Investments in training both external and on the job, best Practices methods applied for a continuous growth. A skilled team that grows together with the company.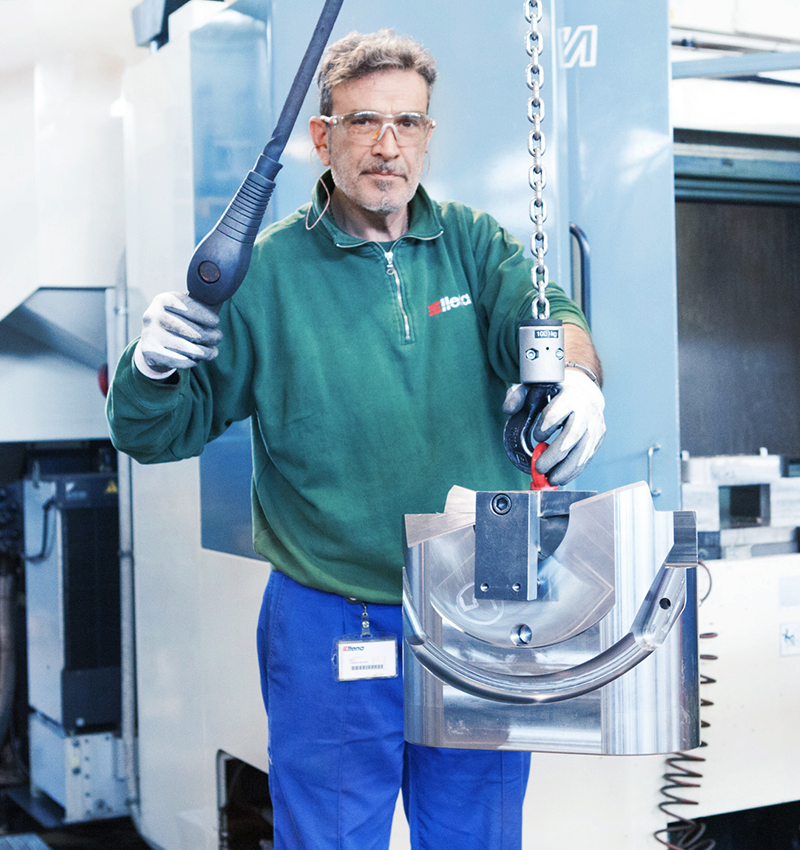 For over 75 years we put our passion
The third generation of the founder's family is now active in the company keeping the soul of the entrepreneurs: excellent high technology machining and continuous research for innovation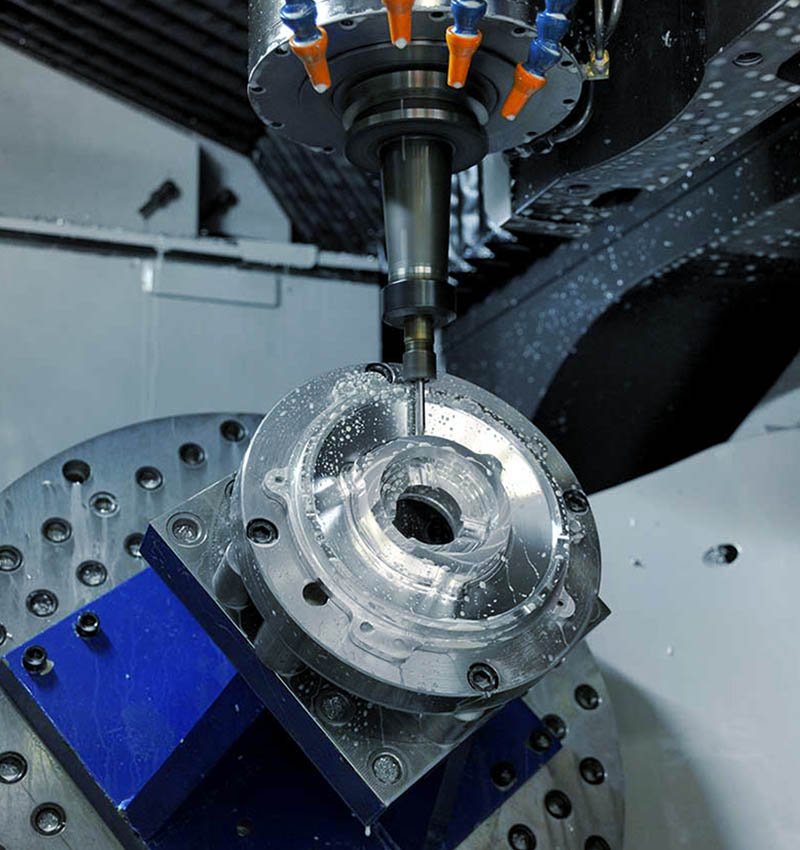 SERVICE PROVIDER
Ellena manages the whole manufacturing process supporting its customer in every step. From material sourcing under precise specifications. Manufacturing under strict tolerances, assembly (in clean room too) and final test. Process and products controls focused on full functionality and requirements compliance. In house or with a qualified supply chain, Ellena can manage complicated products with top quality deliverables.
SAFETY
Thanks to process management Ellena has safe and organized plant.
Our team is involved and trained to improve not only productivity but safety and quality first.
environmental
sustainability
Founded by Ellena's family, is a financially strong company, recently enhanced with a capital equity increase. A reference point in Italy and worldwide.
turnover made by
assembled groups
EXPORT
Manufactured products travel worldwide. Ellena works with international customers, building in Italy and looking to the future.
75 years of continuous growth
Born during the Second World War as a small craftsmanship, then middle size company, Ellena has always been a dynamic factory, focused on technology innovation.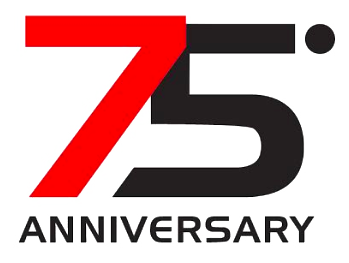 Pietro e Giuseppe Ellena.
The two brothers founded a small laboratory that quickly becomes a mechanic workshop.

Opens the new plant in Alba street

The plant increases of 400 sqm

Giuseppe's sons, Edoardo and Silvio, join the company.
The company change thanks to investments in automatic machines. The turnover increase and become focused on precision machining.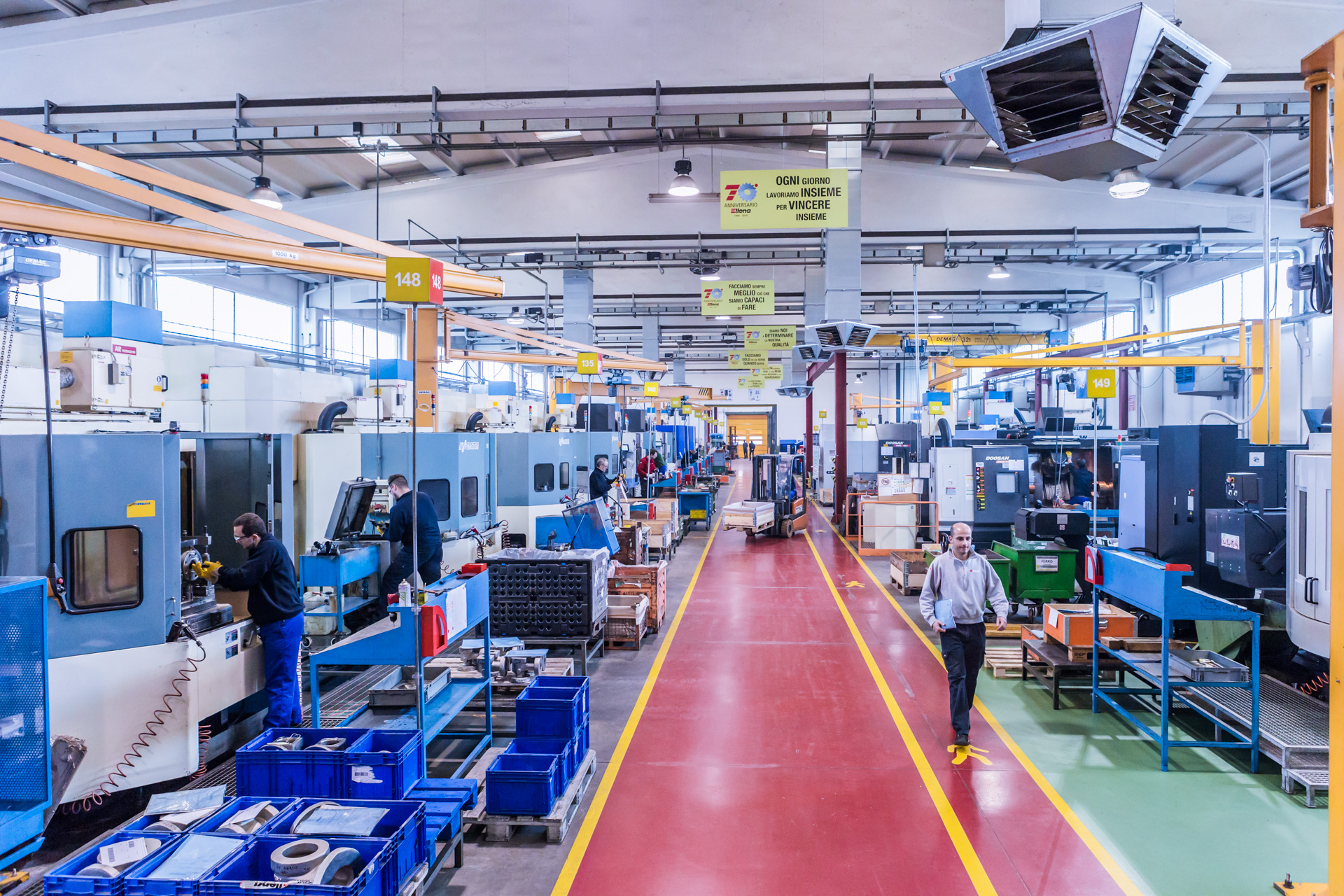 New modern plant about 3500 sqm

Ellena increases the market
Time for international business thanks to the Certifications too

Ellena acquires shares
And becomes partner with a Chinese company to expand and export their patents

Welcoming the third generation
Paolo and Emanuela join the company giving a boost to the external trade and to the management system.

A new modern plant
1000 sqm dedicated to assembly and test groups

Turning on the Clean room
ISO 7 grade, for high precision assembly without contaminations

75° Anniversary
Inauguration of the 4th facility dedicated to Additive Manifacturing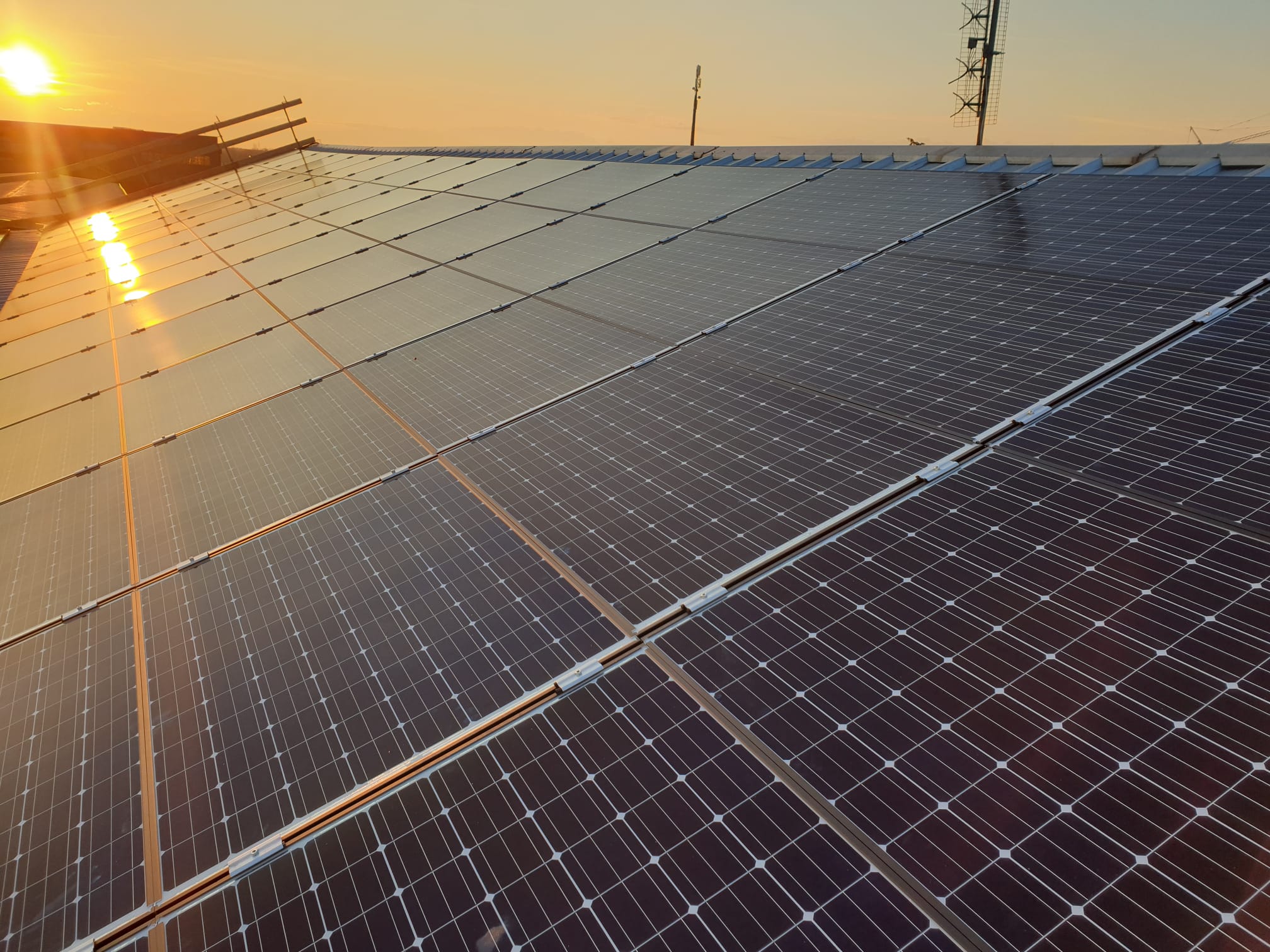 Expansion of 1000 sqm and implementation of solar panels
The high technology machines (Horizontal and vertical CNC machines, multitasking lathes for complex parts) allow Ellena to perform different and complex operations
Cutting edge technology, passion, strict quality approach, constant technology innovation, on time customer care
Constant growth for more than 75 years. Born in the Second World War as a small laboratory, become a middle factory, Ellena has always been a dynamic company